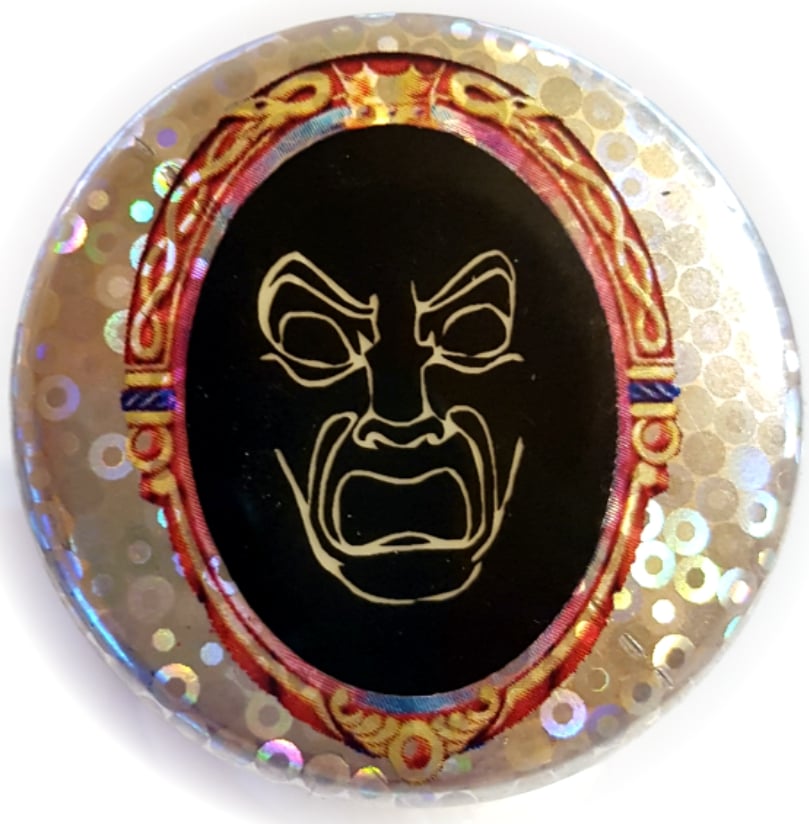 The button measures 1.5 inch. Good size to start a collection and not as bulky as the bigger 3 inch buttons. An Awesome addition for your next trip to the Parks and looks amazing on dark rides and watch the people get amazed at the glowing effect.
"Just Add sunlight or UV light for Rapid Glow"
High gloss button and printed on a commercial Printer.
Magically Made in the USA